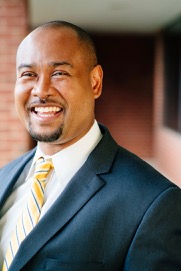 PHONE: 301.925.1800
FAX: 301.925.1803
PRACTICE AREAS:
Administrative Law
Alcohol and Beverages
Civil Law
Corporate Litigation
Landlord & Tenant
Litigation
Personal Injury
Wills and Probate
Paul has a solid reputation of diligent advocacy for his clients in the firm's general civil litigation and business transaction practice areas.  He is dedicated, attentive, and experienced in litigating complex issues.  Known for his assuring nature, Paul has successfully counseled clients through ongoing business operations and family disputes while also navigating litigation in construction, real estate, and general business matters.  Paul is licensed to practice law in Maryland and the District of Columbia and has conducted jury trials and several bench trials in the Maryland state courts, D.C. Superior Court, and the United States District Court in both Maryland and the District of Columbia.  Paul has also given oral arguments and prepared appellate briefs in the Court of Special Appeals in Maryland. 
Paul has represented both plaintiffs and defendants in trial matters, to include defense of a $3 million-dollar wrongful death claim, quiet title of 125 acres of golf course property, and commercial lease disputes.  Additionally, he has represented insured lenders and homeowners on behalf of title insurance underwriters on various issues from enforcement of security instruments to prescriptive easements.  Paul has defended mortgage lenders and servicers in litigation related to enforcement of security instruments, the Fair Debt Collection Practices Act, the Fair Credit Reporting Act, and property foreclosures. Early in his legal career, Paul successfully defended, as 1st chair, a car dealership in a $500,000 jury trial in the Circuit Court for Montgomery County.  In U.S. Federal Court, Paul successfully argued the Establishment and Free Exercise Clause of the Constitution in a successful defense of a church pastor being sued by members of the church's trustee board for breach of contract in an attempt to ouster the pastor.    
Paul's administrative law practice includes representing clients before government agencies and the Maryland-National Capital Park and Planning Commission Board for detailed site plan applications and approvals for developments of both child and adult-assisted day care centers, among other land development matters.  Additionally, Paul has represented clients before the Liquor Board for alcoholic beverage licensing, to include Class C license approvals for golf course and luxury-style restaurant clients.  Paul's transactional law practice has included the representation of clients in multimillion-dollar real estate settlements involving reviewing/preparing closing documents, land covenants, bylaws and title commitments; preparing settlement agreements in divorce/custody issues and business disputes; and preparing corporate governance documents for clients. 
Prior to Paul's law career, Paul was a licensed stock broker and financial consultant at the financial brokerage firm, Charles Schwab & Co.  At Schwab, Paul recommended and placed stock, bond, and mutual fund trades for investors in compliance with Financial Industry Regulatory Authority rules, the Securities Act of 1933, the Securities Exchange Act of 1934, and the Investment Advisers Act of 1940. At Schwab, Paul managed a book of over 200 Schwab clients with an average account size of over $500,000 in investable assets.
Paul attended the University of Maryland at College Park on a Division I football scholarship where he co-captained the Terrapins his senior season.  His mantra, "Perfect Practice makes Perfect! Practice, Practice, Practice!" provided impetus for Paul as he earned the scholarship.  Paul's leadership skills, preparation, and attention to detail fueled by his enduring mantra are the characteristics and focus he provides for valuable clients at the law offices of Shipley & Horne, P.A.! 
Professional Memberships
American Bar Association
Maryland State Bar Association
District of Columbia Bar Association
J. Franklyn Borne Bar Association
Prince George's County Bar Association
Activities/Awards
Member, Student-Athlete Council Maryland Athletics (1997-98)
A.V. Williams Sportsmanship of the Year Award Recipient, Maryland Football (1998)
Member, Ministry of Justice, From the Heart Church Ministries, Inc. (2009-12)
Board of Directors, Greenbelt Lake Village Condominium, Inc. (2010-11)
Mentor, Innovative Therapeutic Services, LLC (2012-13) (mentored male youths ranging from the ages of 6 to 15 years old to promote pro-social behavior)
Board of Directors, Bishop McNamara High School, Inc. (2013-present)
Member, Advancement Committee/Development Committee, Bishop McNamara High School, Inc. (2013-present)
Member, Nominations Committee, Bishop McNamara High School, Inc. (2013 – present)
Mentor, Law Links Student Internship Program (summers 2014-present)
Assistant Head Football Coach, Prince George's Chargers 10 year-old Unlimited (2014)
Committee Member, 10-Year Anniversary Problem Solving Courts Juvenile Drug Court Program (2014)
Athletic Hall of Fame Inductee, Bishop McNamara High School (2015)
Board of Directors, Clinton Christian School (2015)
Board of Directors/Treasurer, Ellerslie Homeowners Association, Inc. (2016-present)
Chair, Advancement/Development Committee, Bishop McNamara High School, Inc. (2016-present)
Member, Executive Committee, Bishop McNamara High School, Inc. (2016-present)
Member, Strategic Planning Committee, Bishop McNamara High School, Inc. (2016-18)
Assistant Head Football Coach, Bowie Broncos 12 year-old Unlimited (2017)