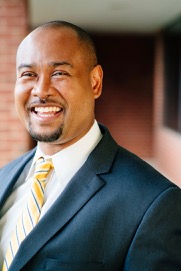 PHONE: 301.925.1800
FAX: 301.925.1803
PRACTICE AREAS:
General Civil Litigation
Business/Corporate and Real Estate Transactions
Administrative Law
Land-Use Zoning/Real Estate
Alcoholic Beverage Licensing
Family Law
Estate Planning/Administration
Paul joined Shipley & Horne, P.A. in 2014. Since this time he has established a solid reputation of diligent advocacy for his clients in the firm's general civil litigation and business transaction practice areas Known for his client dedication and assuring nature, Paul has successfully counseled clients through ongoing business operations and family disputes while also navigating litigation in construction, real estate, and general business matters. Paul is licensed to practice law in Maryland and the District of Columbia and has conducted several jury and bench trials in the Maryland state courts, D.C. Superior Court, and the United States District Court in both Maryland and the District of Columbia. Paul has also given oral arguments and prepared appellate briefs in the Maryland Court of Special Appeals.
In maintaining a practice where he represents both plaintiffs and defendants in civil litigation and trial matters, Paul has successfully defended a $3 million-dollar wrongful death claim, brought closure to a variety of property disputes and quiet title actions, and routinely handles commercial and residential lease disputes with positive results. Paul also represents insured lenders and homeowners on behalf of title insurance underwriters on issues such as enforcement of security instruments to prescriptive easements.
Additionally, Paul's real estate practice is comprised of commercial and residential transactions to include development of covenants, bylaws and governance documents, contract preparation and review, and dispute resolution. Paul's administrative law practice encompasses representation of clients before governmental agencies for zoning, land use and development matters, and related permitting processes, including his extensive experience representing clients before the Prince George's County Liquor Board concerning licensing and related business matters.
Prior to Paul's legal career he was a licensed stockbroker and financial consultant at Charles Schwab & Co. At Schwab, Paul managed the assets of more than 200 Schwab investors in compliance with the Securities Act of 1933 and Financial Industry Regulatory Authority rules.
During his collegiate years at the University of Maryland at College Park, Paul was awarded a Division I football scholarship where he co-captained the Terrapins his senior season. His mantra, "Perfect Practice makes Perfect! Practice, Practice, Practice!" provided impetus for Paul as he earned the scholarship. Paul's leadership skills, preparation, and attention to detail, fueled by his enduring mantra, are the characteristics and focus he provides for valuable clients at the law offices of Shipley & Horne, P.A.
Professional Memberships
American Bar Association
Maryland State Bar Association
District of Columbia Bar Association
J. Franklyn Bourne Bar Association
Prince George's County Bar Association
Activities/Awards
Board of Directors, Bishop McNamara High School, Inc. (2013-19)
Member, Advancement Committee/Development Committee and Nominations Committee,
Mentor, Law Links Student Internship Program (summers 2014-present)
Assistant Coach, Upper Marlboro Boys & Girls Club, 4-7-year-old T-Ball (2019)